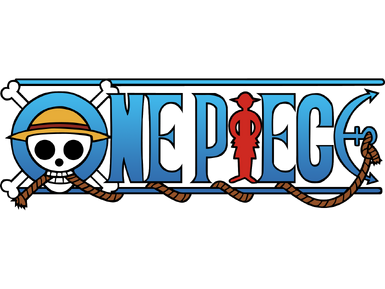 One Piece (stylized as ONE PIECE) is a Japanese manga series written and illustrated by Eiichiro Oda.
Series Dictionary
One Piece: The ultimate goal of One Piece, which all pirates aspire to become the King of Pirates.
Pirates: These are sea warriors who are sought after worldwide by the world government, having rewards on their heads.

King of Pirates: He is the one who found the One Piece and thus was consecrated the King of Pirates.
Yonkou: They are the four emperors of the seas who have a large area of ​​influence for the new world and are the most wanted pirates in the world.
Shichibukais: There are seven pirates who join the world government, so, in exchange for support, they are no longer sought after by the world government.
The Worst Generation: Is a term referring to the twelve individuals consisting of the eleven top rookie pirates who arrived at the Sabaody Archipelago with a bounty of over 100,000,000 belly.

World Government: It is a global regime that has governed the world for over 800 years since the founding of an alliance of 20 different kingdoms. It has since grown greatly in influence and now spans over 170 civilized countries around the world.

Navy: The Marines are the World Government's military maritime force in charge of law enforcement, international security, and military operations.
Gorosei: are a group of the highest ranked celestial dragons that make up the head of state of the World Government. They essentially hold the greatest authority over the entirety of the world, the only exception being the mysterious sovereign Im to whom they answer.
Teriubito: They are the nineteen aristocratic descendants of the Twenty Kings who established what is now known as the World Government.
Cipher Pol: It is a series of secret agencies that carry out investigations, murders and espionage for the World Government.
Impel Down: It is the World Government's maximum security prison for the most dangerous criminals and pirates.
Profileles
Straw Hat Pirates
Nami

Usopp

Tony Tony Chopper

Nico Robin

Franky

Jinbe
The Worst Generation
Eustass Kid

Capone Bege

Jewelry Bonney

X Drake

Scratchmen Apoo

Basil Hawkins

Urouge

Killer
Whitebeard Pirates
Marco

Jozu

Vista

Izo

Little Oars Jr.
Red Hair Pirates
Shanks

Benn Beckman

Lucky Roux

Yasopp
Beast Pirates
Kaido

King

Queen

Jack

Who's Who

Sasaki

Black Maria

Ulti

Page One
Big Mom Pirates
Charlotte Linlin

Charlotte Katakuri

Charlotte Smoothie

Charlotte Cracker

Charlotte Perospero

Charlotte Oven

Charlotte Daifuku

Charlotte Pudding
Blackbeard Pirates
Marshall D. Teach

Jesus Burgess

Shiryu

Avalo Pizarro

Laffitte

Catarina Devon

Kuzan
Donquixote Pirates
Trebol

Pica

Diamante

Sugar

Senor Pink

Baby 5

Vergo

Caesar Clown

Monet
Kuja Pirates
Boa Hancock

Boa Sandersonia

Boa Marigold

Marguerite
Thriller Bark Pirates
Gecko Moria

Absalom

Hogback

Oars

Ryuma
Baroque Works
Daz Bonez

Miss Doublefinger

Bentham

Miss Goldenweek

Mr. 4

Miss Merry Christmas

Mr. 5

Miss Valentine
Buggy Pirates
Buggy the Clown

Alvida

Galdino
Other Pirates
Gol D. Roger

Silvers Rayleigh

Bartholomew Kuma

Edward Weevil

Hatchan

Kuroobi

Chew

Hody Jones

Foxy

Cavendish

Bartolomeo

Sai

Ideo

Blue Gilly

Hajrudin

Orlumbus

Chinjao

Bellamy

Shiki

Ain

Gild Tesoro

Baccarat

Douglas Bullet
Marines
Sengoku

Monkey D. Garp

Akainu

Kizaru

Fujitora

Ryokugyu

Smoker

Hina

Koby

Jango

Sentomaru

Pacifista
Cipher Pol
Kaku

Stussy

Jabra

Blueno

Kumadori

Fukurou

Kalifa
Zou
Nekomamushi

Inuarashi

Pedro

Carrot
Wano
Kozuki Oden

Kin'emon

Ashura Doji

Denjiro

Kurozumi Kanjuro

Kawamatsu

Kikunojo

Raizo

Kurozumi Orochi

Yamato
Others
Magellan

Wapol

Wyper

Gedatsu

Shirahoshi

Rebecca

Viola

Leo

Kyros

Elizabello II

Judge Vinsmoke

Reiju Vinsmoke
Items